This website contains examples from the whole body of my work, much of which is available to buy. The website is therefore part shop and part an archive of sold out editions and one off items, if the item has a price then it is available, see the order/contact page for information about ordering.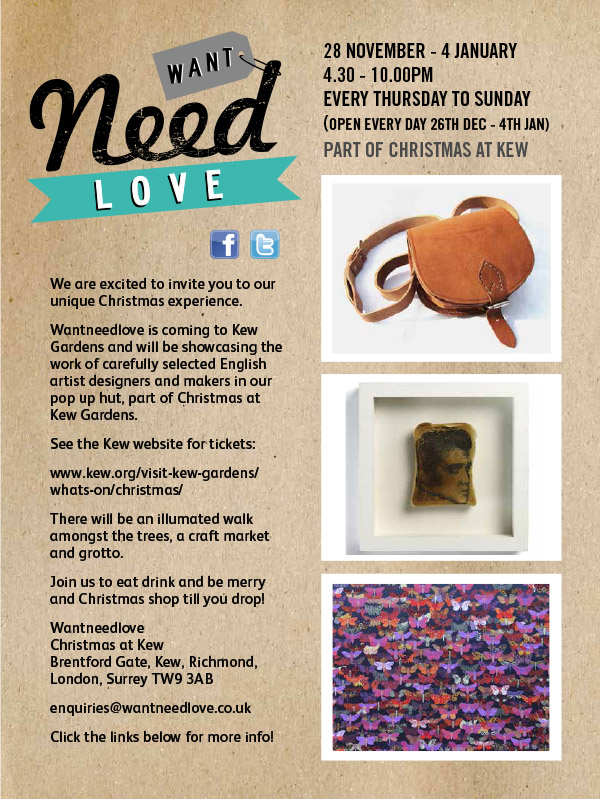 Want Need Love is coming to Christmas at Kew Gardens and will be showcasing the work of carefully selected English artists, designers and makers in our hut. The event starts on 28th of November until 4th of January 2014 from 4.30pm - 10.30pm, there will be an illuminated trail amongst the trees, a festive craft market and traditional grotto. Bring the family and make a day of it.
We will be showcasing the work of John Dilnot, Lady Shacklewell, Wawa, SVP, Adrian Swinstead, Hazel Nichols, Corrie Williamson, Sue Whimster, Laura Gravestock and many more....
https://www.facebook.com/WantNeedLoveIt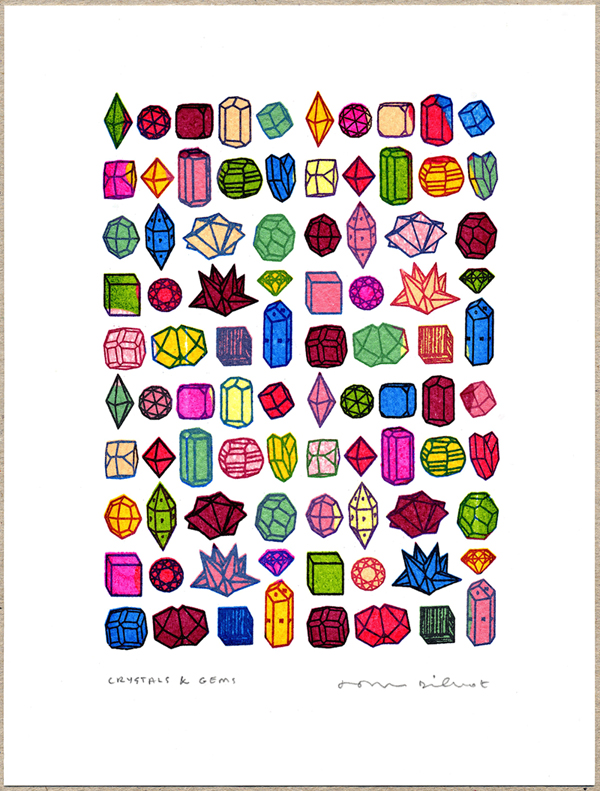 NEW mini screen print (mp020) CRYSTALS & GEMS £15.00
also 3 mini prints for £40.00 with free postage, see mini screen prints page